Once you've found the perfect generator and set it up safely, you're ready to start using it. We've created this handy how-to guide to better explain all of our most frequently asked questions. This guide will be updated as regularly as possible to cover everything you might need to know to help you get the best out of your new generator.
What's included.
Charging the battery
Draining fuel and oil
Grounding your generator
Charging the battery with an BISON generator
We are often asked about the best way to charge your batteries with an SGS generator. We have written this quick guide to help explain how best to use your generator for charging and to explain what your 12 volt output is used for.
Important Note: Although many of our generators have a 12 volt output on them, our generators are not used to charge batteries directly as.
SPG generators have an 8.3 amp (max) output, so your batteries will take a long time to charge. This output will typically charge a nearly dead 100 amp hour battery to about 40% in 6-8 hours.
The DC output varies depending on the speed of the generator. The generator will not "cut back" when the battery is almost full, so you can't risk leaving the battery charged for too long.
The bottom line. The DC output on your generator is best used for emergency or short-term charging, i.e., trickle charging for your car battery. Anything more than that is a potential risk to your battery and generator.
The best way to charge your battery with your generator.
Charging the battery
Run a proper, purpose-built battery charger on one of the larger outputs of your generator. This will charge the battery faster and more accurately. Most chargers are self-regulating, so there is less chance of damaging the battery.
Keep the 12 volt output as a backup.
How do I drain fuel and oil from the generator?
Drain fuel from the generator.
Drain the fuel
Turn off the generator
Make sure the fuel tap is closed
Unhook the fuel hose from the generator so that it is still attached to the fuel tap
Place the end of the hose into the fuel tank
Open the fuel tap and let the fuel drain out
Drain the oil from here
To drain the oil from the generator, place a suitable container under the drain bolt (pictured below) and remove the bolt. It may be necessary to tip the generator forward to ensure that all the oil is drained.
Do I need to ground my generator?
Grounding the generator
Portable gasoline generators are self-grounding, so there is no need to install a grounding device. This includes all BISON brand generators. You should only use a grounding spike when you start using a generator of approximately 10.0 KVA or more.
Some places will require you to use a grounding spike, but this is more often the case if the generator is to be used in the same location for a long period of time. If you are required to use a grounding spike, be careful because you could drive a spike into an existing pipe or cable underground and possibly cause an accident or injury.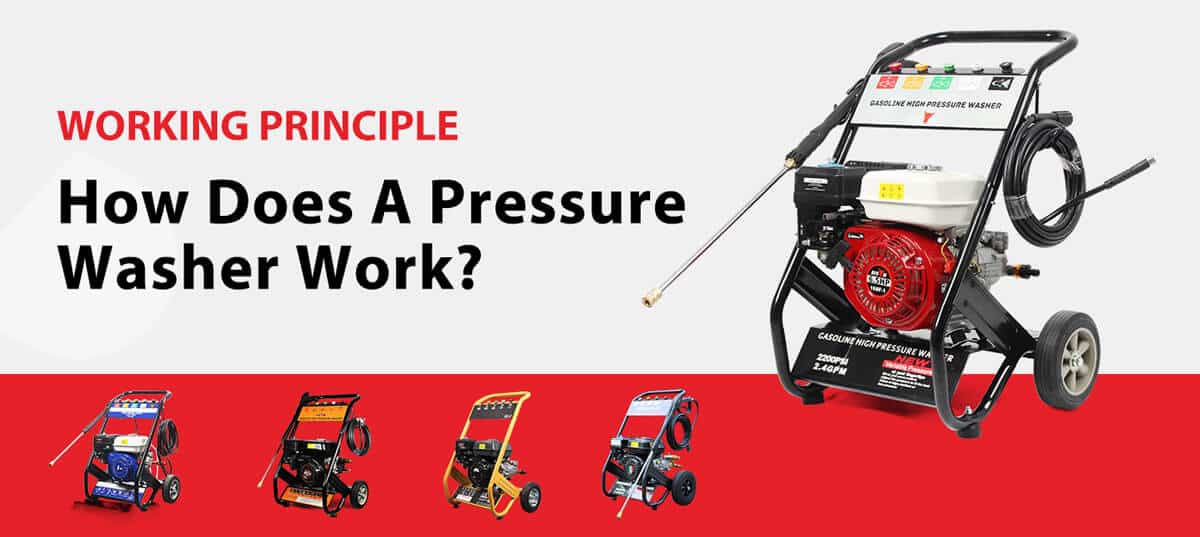 Do you want to know the inner workings of a pressure washer? Then you've come to the right place. In this blog post, BISON will explain how a pressure washer works and lots more.
Read More >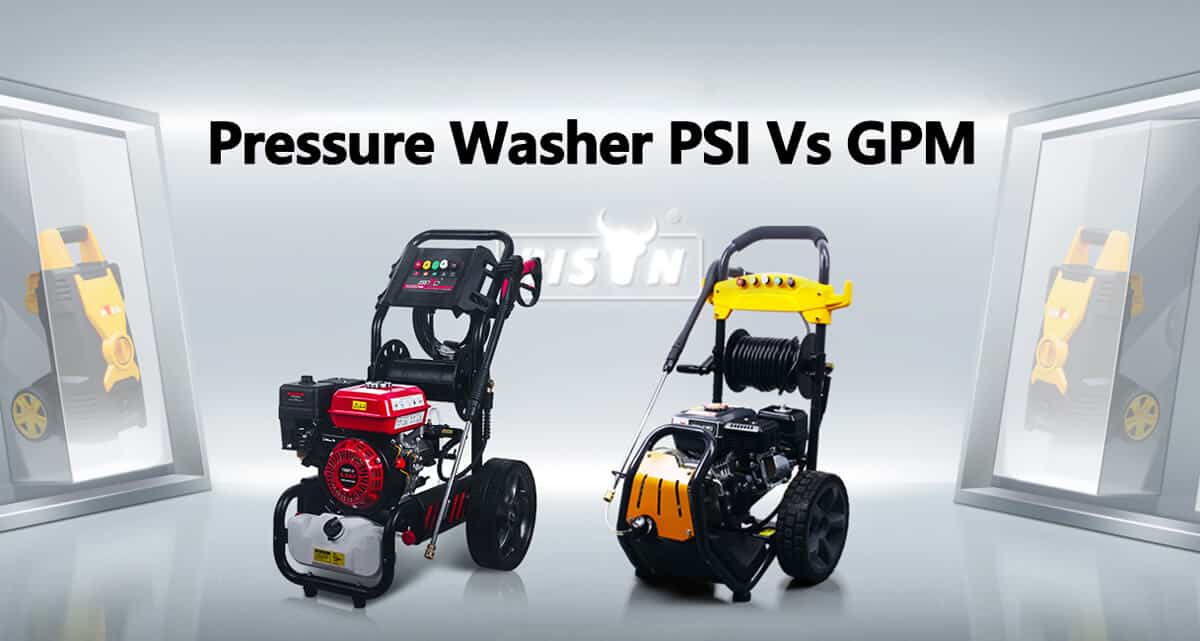 Do you want to know what pressure washer PSI and GPM are, what's the difference between them and which one matters the most? Then this guide is for you.
Read More >
If you depend on a portable generator for backup power, you must know the safety hazards of using a generator in rain or wet weather.
Read More >