What is A Gasoline Generator
Are you looking for a reliable source of power that is cheap to run and consume very little? Consider using a gasoline generator! Taizhou Bison Generator Manufacture is you best choice for  you because of Bison's compact size, portability, and versatility. Bison gasoline generators can be used in various settings such as gardens, construction sites, boats, camping trips, and more.
What is Gasoline Generator?
So, what is gasoline generator? It's a type of generator that uses a gasoline engine as its power source. The generator rotor is driven to cut magnetic lines of induction, generating electric current. Gasoline generators are available in two types: Portable gasoline generators and standby gasoline generators.
Portable generators are small, lightweight generators that can be easily moved from one location to another. They are typically used to provide power for tools and appliances during outages or when working outdoors.
Standby generators are larger, more powerful generators that are installed permanently in a home or business. They are typically used to provide backup power during outages or when the main power grid is unavailable.
Portable generators are typically powered by gasoline, while standby generators can be powered by gasoline, propane, or natural gas.
They are made up of components such as a gasoline engine, generator stator and rotor, voltage regulator or capacitor, and control panel.
When buying a gasoline power generator, there are two well-known types to choose from: 2-stroke and 4-stroke generators. Four-stroke generators can do more and use ordinary gasoline as fuel, while two-stroke generators are powered by a gasoline-oil mixture commonly found in scooters and mopeds.
Gasoline generators are often compared to diesel generators, so it's essential to discuss the differences between the two. A gasoline power generator is cheaper to buy and operate, but a diesel generator is more fuel-efficient and can generate more power.
In summary, a gasoline generator is an affordable and versatile source of power. With its various sizes, portability options, and power outputs, there's sure to be a gasoline generator that fits your needs.
To select the right gasoline generator, consider the following factors:
Power Output: Gasoline generators can provide power as low as 1000 watts or as high as 15000 watts, depending on the model.
Fuel Tank Capacity: The size of the fuel tank is proportional to the output power of the generator. A generator with a high power output will have a larger fuel tank than one with a low power output.
Portability: Consider purchasing a portable generator with wheels and handles for easy transportation.
Place of Origin: Zhejiang, China (Mainland)
Brand Name: Bison power
Model Number: BS1500FS
Output Type: AC Single Phase
Speed: 3800RPM
Frequency: 50HZ/60HZ
Rated Power: 1.0/1.1kw
Rated Voltage: 110V/220V/230V/240V/380V
Rated Current: 12V/8.3A
Certificate: CE, ISO
Warrenty: 500hours or 1 year
Item: dc generator gasoline 12v
Function: Small generator to provide electric power for home use
Engine type: 1-Cylinder, 4-strock, Air-cooled Gasoline Engine
Engine Spare Parts: Carburetor, Camshaft, Spark Plug, Piston, Crankshaft, Crankcase
Generator Type: Electric Power Silent Portable Gasoline Generator
Optional: Recoil Start, Electric Start, Single Phase, Three Phase, Color
Advantages and disadvantages of gasoline generators
Gasoline generators are popular because they are small, lightweight, and portable. They are useful as backup power sources during power outages, outdoors, and at construction sites. However, like all generators, gasoline generators have advantages and disadvantages.
Gasoline Generators Advantages:
Portability: Petrol generators are usually smaller and lighter than other types of generators, making them easy to transport and carry.
Low noisy: Petrol generators have a low noisy, which means they run quietly and do not disturb the surroundings.
Stable voltage regulation system: Petrol generators have a stable automatic voltage regulation system that ensures a constant supply of electricity.
Oil warning system: Petrol generators are equipped with an oil warning system that automatically shuts down the generator if the oil level is low, preventing engine damage.
Gasoline Generators Disadvantages:
Fuel consumption: Petrol generators consume more fuel than diesel generators, making them more expensive to run.
Flammability: Petrol is very flammable, which makes petrol generators more susceptible to fire hazards. They should be stored in a cool, dry place, away from any source of ignition.
Emissions: Petrol generators emit slightly higher levels of pollutants than diesel generators, causing air pollution.
Smaller engine size: Petrol generators have a smaller engine size than diesel generators, which means they produce less power and are less efficient.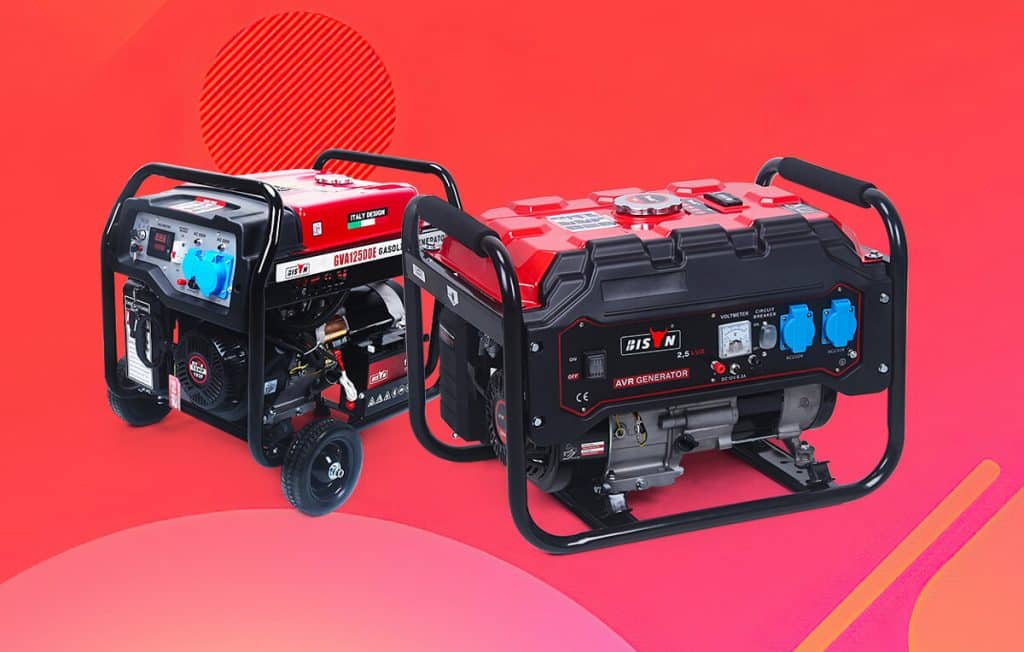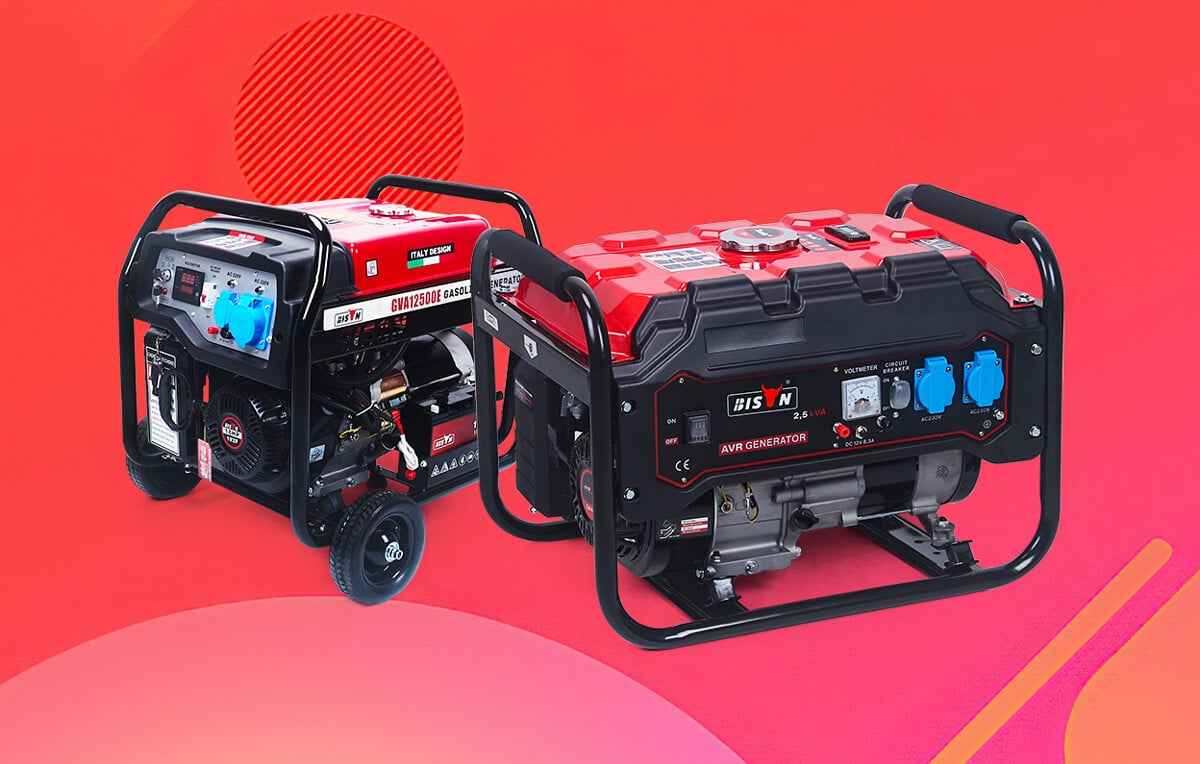 Take Action Today
Choose Bison Industry's gasoline generators for reliable, efficient, and powerful energy solutions. Visit our website to explore our range of products and find the perfect generator to suit your needs. Invest in a Bison gasoline generator and experience the difference today.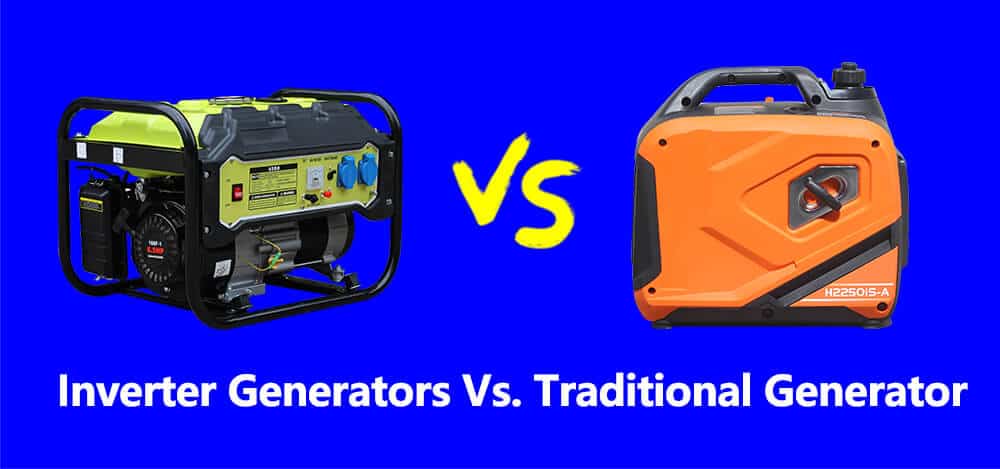 Home / News / Table of Contents In the world of power generation, two types of generators have long been at the forefront: traditional generators
Read More >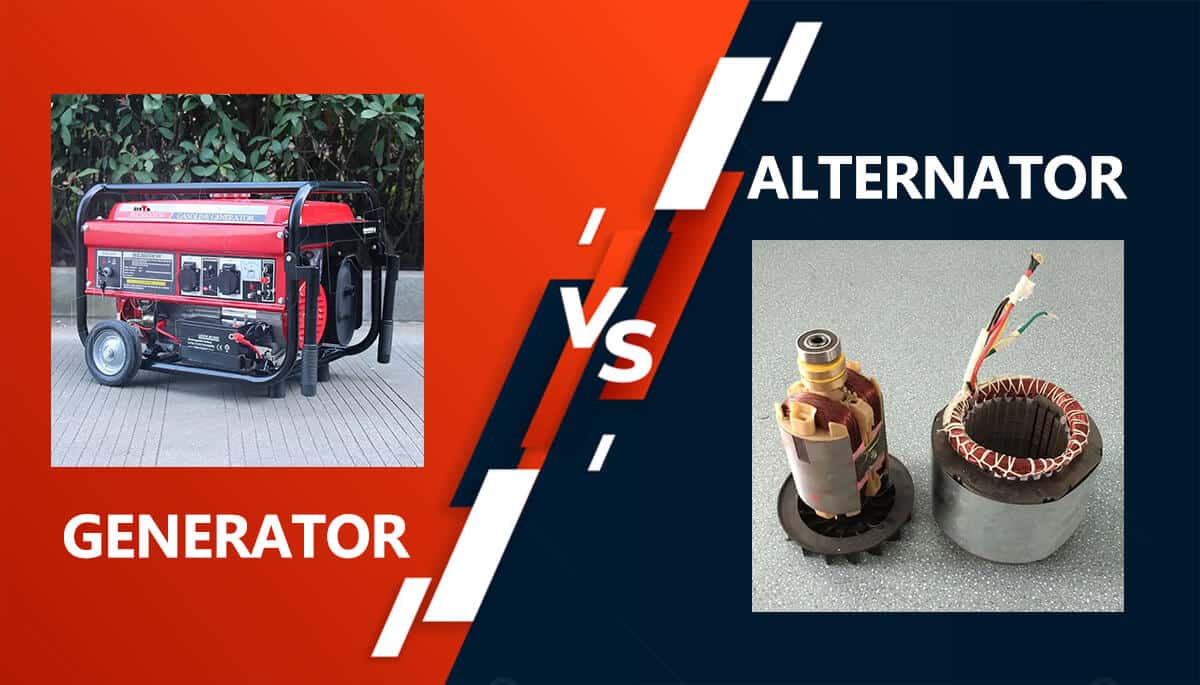 we'll learn the basics of generators and alternators. We'll see the components of generators and alternators and learn how they work.
Read More >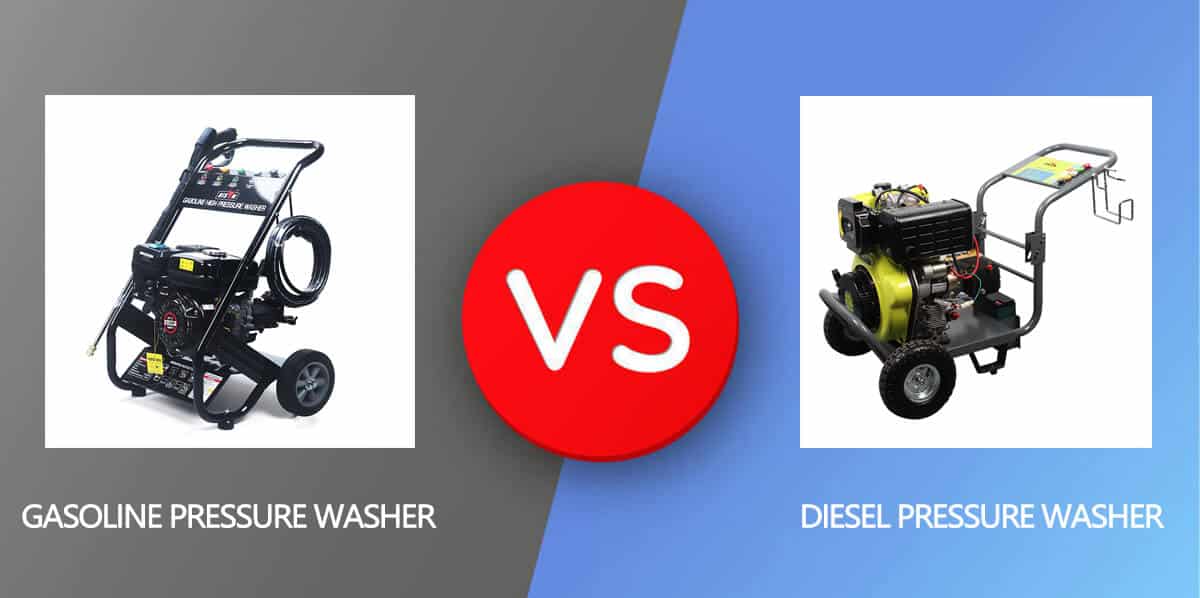 BISON will delve into aspects such as the distinct features, performance, and suitability of diesel and gasoline pressure washer.
Read More >